About The Battery Show
September 15-17, 2020 • Novi, MI
The basic components of the battery haven't changed since 1748, but its technology, materials, and applications sure have.
While first widely used to power electrical telegraph networks, today's battery applications in automobiles, consumer electronics, medical devices, and stationary storage don't just power our daily lives—they transform how we travel, interact, and manufacture.
Each year, engineers, innovators, and thought leaders converge in Novi, Michigan, for a conference and expo focused on keeping up with the fast-moving advanced battery and automotive industries.
Ready to inspire the next great battery application?
5 Handy Exhibitor Items
Stapler
Velcro
Flashlight
Screwdriver
Scissors
5 Things to See/Do in Novi
Have fun at Paradise Park!
Visit the Greenmead Historic Village!
Check out the Michigan War Dog Memorial!
Shop at Twelve Oaks Mall!
The Adventure Park at West Bloomfield!
5 Great Giveaway Ideas
Special offers for NEW customers!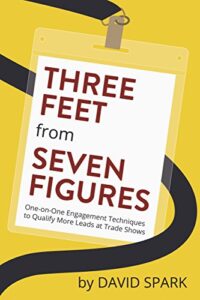 Need a new exhibit for your next trade show? For a limited time, we are offering a 10% discount for any new 2020 projects!
In addition use the form below to schedule a design meeting for a new project, and you could qualify for valuable FREE promotional products or a copy of David Spark's Three Feet from Seven Figures, a book about winning customer engagement techniques.*
*Promotion applies to new customer projects. Some additional limits and terms may apply.