About Solar Power International
September 14-17, 2020 • Anaheim
SPI, ESI & North America Smart Energy Week is the largest event in North America for the renewable energy industry, including solar, storage, smart energy, wind, hydrogen & fuel cells, geothermal, and EV infrastructure. Anchored by the flagship event—Solar Power International (SPI)—North America Smart Energy week brings together an extensive alliance of renewable energy leaders for four days of networking, education, and innovation that moves the industry forward.
SPI, ESI & North America Smart Energy Week, has become the center of integration for the wider energy industry – with Energy Storage International (the largest energy storage event in North America, Smart Energy Marketplace + Microgrid, Hydrogen + Fuel Cells International, and Wind Energy International. SPI sets the standard for solar events as the fastest growing and largest solar show in North America as recognized by Trade Show Executive and Trade Show News Network.
5 Handy Exhibitor Items
Stapler
Velcro
Flashlight
Screwdriver
Scissors
5 Things to See/Do in Anaheim-O.C.
Explore Walt's Original Park Disneyland!
Meet Snoopy and the gang at Knott's Berry Farm!
Explore the Cube at the Discovery Science Center!
Take a cruise around Newport Bay!
Relax and chill by the beach!
5 Great Giveaway Ideas
Special offers for NEW customers!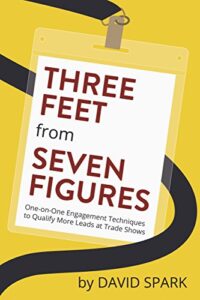 Need a new exhibit for your next trade show? For a limited time, we are offering a 10% discount for any new 2020 projects!
In addition use the form below to schedule a design meeting for a new project, and you could qualify for valuable FREE promotional products or a copy of David Spark's Three Feet from Seven Figures, a book about winning customer engagement techniques.*
*Promotion applies to new customer projects. Some additional limits and terms may apply.