About Labelexpo Americas
September 15-17, 2020 • Rosemont/Chicago
Labelexpo Americas, launched in 1989, is the largest label event in the Americas. Much of the expo's recent growth is driven by ever-increasing numbers of Latin American printers. The previous exhibition attracted 16,413 visitors from 86 countries, who came to see over 480 exhibitors occupy more than 203,642 square feet of space in 5 halls.
Whether attendees are choosing machinery or materials, the show's aim is to have them feel confident about their purchasing decisions. The best way to do this is for them to see all the options together in one place. LabelExpo allows decision makers to hear the noise of the machinery in operation, feel the texture of the substrates, and see the print quality for themselves.
5 Handy Exhibitor Items
Stapler
Velcro
Flashlight
Screwdriver
Scissors
5 Things to See/Do in Chicago
See the city from the top of the Willis Tower!
Take a Chicago Mob Tour!
View Masterpieces at the Art Institute!
Go on an Architecture River Cruise!
Visit the "bean" at Millennium Park!
5 Great Giveaway Ideas
Special offers for NEW customers!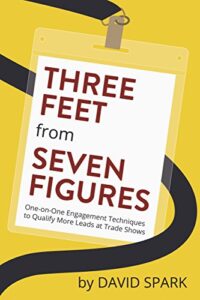 Need a new exhibit for your next trade show? For a limited time, we are offering a 10% discount for any new 2020 projects!
In addition use the form below to schedule a design meeting for a new project, and you could qualify for valuable FREE promotional products or a copy of David Spark's Three Feet from Seven Figures, a book about winning customer engagement techniques.*
*Promotion applies to new customer projects. Some additional limits and terms may apply.