Ready for International Woodworking Fair?
With the International Woodworking Fair approaching, Star wants to make sure you have everything you need to have a successful event. Have questions? Need a new exhibit? Let us know!
IWF Website
Contact Star about a new exhibit for IWF
About International Woodworking Fair
August 25-28, 2020 • Atlanta
International Woodworking Fair (IWF) is the premier biannual platform to the largest woodworking market in the world, showcasing the latest manufacturing technologies, trending designs and materials, and educational opportunities. IWF 2020 is expected to be one of the top woodworking trade shows in the world for the furniture manufacturing, architectural woodwork, custom and general woodworking industries.
With over 1,000 exhibitors, attendees have the opportunity to see where the material processing and design industries come together to solve problems, find solutions and share new ideas with other industry professionals. IWF is the trade show where attendees come to source and buy new products and look for new ways to improve their business. Suppliers and manufacturers specializing in wood veneers, woodworking machinery, material processing tools, laminates, adhesives, decorative hardware, flooring and more will be hand to display their product and service offerings. Industry professionals will have access to educational opportunities that allow them to help their companies improve products, work more efficiently, expand to new markets and ultimately become more profitable.
5 Handy Exhibitor Items
Stapler
Velcro
Flashlight
Screwdriver
Scissors
5 Things to See/Do in Atlanta
Visit the Center for Civil and Human Rights!
Explore the Atlanta Botanical Garden!
See the Georgia Aquarium!
Say hello to the creatures at Zoo Atlanta!
Tour "Walking Dead" Filming Locations!
5 Great Giveaway Ideas
Special offers for NEW customers!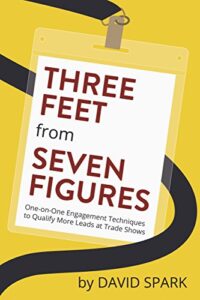 Need a new exhibit for your next trade show? For a limited time, we are offering a 10% discount for any new 2020 projects!
In addition use the form below to schedule a design meeting for a new project, and you could qualify for valuable FREE promotional products or a copy of David Spark's Three Feet from Seven Figures, a book about winning customer engagement techniques.*
*Promotion applies to new customer projects. Some additional limits and terms may apply.