About CEDIA Expo
September 8-12, 2020 • Denver
CEDIA Expo brings together more than 20,000 home tech pros and 500+ exhibitors to a leading event in smart and home technology. Attendees receive concentrated access to new products, breakthrough innovations, and targeted training in home tech integration and connectivity. CEDIA Expo is an opportunity to stay informed, equipped and connected with a passionate network of home technology professionals.
Breakthrough innovations, fueled in part by a growing IoT market, are getting faster, smarter and more intuitive with every iteration, requiring a growing need to understand current technology. As the leading authority in the $14 billion home technology industry, CEDIA Expo offers in-depth training led by industry experts and visionaries. Attendees can take advantage of a variety of sessions and topics to create a customized training program for their company teams, helping them become more informed, inspired and equipped for success.
5 Handy Exhibitor Items
Stapler
Velcro
Flashlight
Screwdriver
Scissors
5 Things to See/Do in Denver
Explore the Rocky Mountain National Park!
Feast through a Downtown Denver Food Tour!
Visit the animals at the Denver Zoo!
See a show at the Red Rocks Amphitheatre!
Get cultured at the Denver Art Museum!
5 Great Giveaway Ideas
Special offers for NEW customers!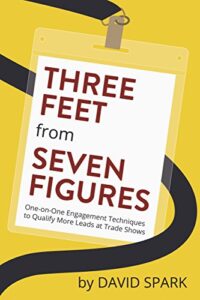 Need a new exhibit for your next trade show? For a limited time, we are offering a 10% discount for any new 2020 projects!
In addition use the form below to schedule a design meeting for a new project, and you could qualify for valuable FREE promotional products or a copy of David Spark's Three Feet from Seven Figures, a book about winning customer engagement techniques.*
*Promotion applies to new customer projects. Some additional limits and terms may apply.