About Cannabis World
September 16-17, 2020 • Los Angeles, CA
The Cannabis World Congress & Business Exposition is a business-to-business trade show event for the legalized cannabis industry. It is held 3 times per year in the largest media, financial, and business markets: New York, Los Angeles, and Boston. It is the leading forum for dispensary owners, growers, suppliers, investors, medical professionals, government regulators, legal counsel, and entrepreneurs looking to achieve business success and identify new areas of growth in this dynamic and fast-growing industry.
5 Handy Exhibitor Items
Stapler
Velcro
Flashlight
Screwdriver
Scissors
5 Things to See/Do in LA
Visit the Broad Museum!
Check out the Arts District!
See what events are happening nat the Staples Center!
The Last Bookstore!
Japanese American National Museum!
5 Great Giveaway Ideas
Special offers for NEW customers!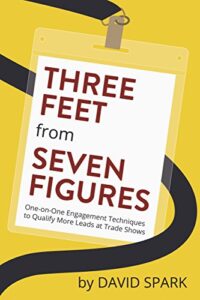 Need a new exhibit for your next trade show? For a limited time, we are offering a 10% discount for any new 2020 projects!
In addition use the form below to schedule a design meeting for a new project, and you could qualify for valuable FREE promotional products or a copy of David Spark's Three Feet from Seven Figures, a book about winning customer engagement techniques.*
*Promotion applies to new customer projects. Some additional limits and terms may apply.