About ASPE Convention & Expo
September 11-16, 2020 • New Orleans
The ASPE Convention & Expo—presented by the American Society of Plumbing Engineers—is dedicated to quality education, connections and experiences for those skilled in the design, specification and inspection of plumbing systems. Attendees discover the newest technologies and trends, network with industry professionals, learn new skills, earn CEUs, and find practical solutions to common challenges directly from product engineers.
The Largest Event for Plumbing System Design Professionals, the ASPE Convention & Expo is the only event designed to enhance the professional development, technical education, and career growth of plumbing engineering professionals. Here, attendees encounter game-changing innovations, profitable solutions and new ideas to maintain a competitive edge.
5 Handy Exhibitor Items
Stapler
Velcro
Flashlight
Screwdriver
Scissors
5 Things to See/Do in New Orleans
Take a stroll through the French Quarter!
Set sail on a Jazz Cruise aboard a steamboat!
Commune with ghosts and spirits on a Haunted Tour!
Visit a Centuries-old Plantation!
Go sailing down the Bayou!
5 Great Giveaway Ideas
Special offers for NEW customers!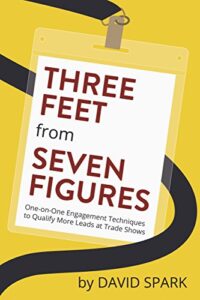 Need a new exhibit for your next trade show? For a limited time, we are offering a 10% discount for any new 2020 projects!
In addition use the form below to schedule a design meeting for a new project, and you could qualify for valuable FREE promotional products or a copy of David Spark's Three Feet from Seven Figures, a book about winning customer engagement techniques.*
*Promotion applies to new customer projects. Some additional limits and terms may apply.